Filing Bankruptcy in Orlando Florida - Chapter 7, Chapter 13 Bankruptcy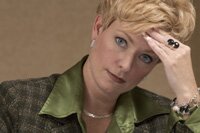 The main purpose of Bankruptcy Law is to give a person who is hopelessly burdened with debt a fresh start by wiping out his or her debts. To order an essay on bankruptcy law visit Elitewritings.com The guiding policy of bankruptcy law is that it gives the unfortunate debtor that is in debt beyond his or her ability to repay in the foreseeable future a "fresh start" through the bankruptcy discharge of debts. The Law Office of Timothy L. Dave handles Chapter 7 and Chapter 13 bankruptcies.
What is Chapter 7 Bankruptcy?
Chapter 7 bankruptcy, sometimes called a straight bankruptcy is a liquidation proceeding. The debtor turns over all non-exempt property to the bankruptcy trustee who then converts it to cash for distribution to the creditors. The debtor receives full discharge of all discharge-able debts usually within four months. In the vast majority of cases the debtor has no assets that he would lose so Chapter 7 will give that person a relatively quick "fresh start".
What is Chapter 13 Bankruptcy?
Chapter 13 Bankruptcy is also known as a reorganization bankruptcy. Chapter 13 bankruptcy is filed by individuals who want to pay off their debts over a period of three to five years. This type of bankruptcy appeals to individuals who have non-exempt property that they want to keep. It is also only an option for individuals who have predictable income and whose income is sufficient to pay their reasonable expenses with some amount left over to pay off their debts.
Bankruptcy Fees and Costs
The cost to an individual filing for bankruptcy can be broken down into two parts: Costs and Attorney's fees. The Bankruptcy court currently charges a filing fee of $299 for a Chapter 7 and $274 for a Chapter 13. The filing fee is assessed whether the individual represents themselves or hires an attorney. Additionally, as of October 2005, the bankruptcy law has changed to require the filer to complete certain counseling courses and to better "appraise" their assets. The fees quoted above do not include the cost of debt counseling or other due diligence items that may be required to file bankruptcy. The total fees and costs that you will be charged will depend on the chapter which you may file, and the extent of the "due diligence" costs associated with the new bankruptcy law requirements.
The Law Office of Timothy L. Dave, P.A., practicing in the area of bankruptcy law serves clients in the Central Florida area; including the cities of Orlando, Sanford, Lake Mary, Kissimmee, Altamonte Springs, Oviedo, St. Cloud, and the surrounding areas of Brevard, Duval, Volusia, and Hillsborough counties.
For a Confidential Consultation Call Attorney Timothy L. Dave at: